Where to Honeymoon If You Love Winter
These winter wonderland escapes are perfect for any romantic getaway—especially if you love snow and cold.
Your honeymoon is the first trip you'll take as newlyweds and it should be just as memorable as your vows. And while some couples jet off to a white sand beach in a place like Hawaii or Bora Bora, others prefer to take the road less traveled — sometimes quite literally — and celebrate their happily ever after, not with a cold cocktail, but with a hot drink in hand enjoying the snowy view.
Wintry destinations can be just as romantic, offering exclusive and unforgettable experiences. Imagine spending a day dog-sledding in Lapland and, at night, marveling at the beautiful colors of Aurora Borealis dancing in the sky. Or how about spending an epic few weeks exploring the unspoiled beauty of Antarctica? Even couples who favor the luxuries of modern cities can have an intimate and relaxing winter honeymoon in places like Prague or Montreal. And winter sports enthusiasts can practice their favorite adrenaline-inducing activities in posh Chamonix or exotic Japan while also spending some quality time with their new spouse.
So whatever your reason for wanting a winter honeymoon, hold on to it, and keep scrolling for a list of destinations around the globe that are best experienced under a blanket of snow.
Prague, the Czech Republic
_________
Source: by Dobrina Zhekova to Departures
Featured image: © Curdin Wuethrich/Getty Images
See more content from our blog!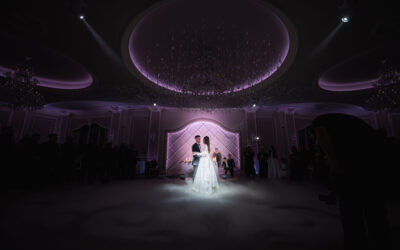 Your wedding guests will be of different generations: from grandparents to nephews and nieces to friends of your own age. That is why both wedding planning experts and modern couples agree that today's weddings should feature a good mix of new wedding songs (40% of your playlist) as well as the classics (60% of your wedding party playlist).
Contact & Location
The Mansion on Main Street is a picturesque events venue wrapped in elegance and modern beauty. Situated amidst exquisitely manicured grounds, lush gardens and a large cascading waterfall in Voorhees, New Jersey, this breathtaking property is ideal for gatherings of any kind, including but not limited to weddings, corporate events and celebrations.