Wedding Signature Drink Recipes for Every Bride and Groom
Cheers to a cocktail that suits you and your groom-to-be!
One easy way to elevate your wedding reception and quench your guests' thirst? A good mixed drink—especially one personalized to you and your groom's tastes. Everyone loves a signature cocktail, and they're a great way to tell your guests a little something about who you two are as a couple. But we know that choosing the perfect signature drink can be hard. To help you select the right sip, we rounded up some crowd-pleasing cocktails wedding guests love—plus the recipes you'll need to share with your bartenders.
These super-fun (and super-delicious) signature drink recipes are guaranteed to be a hit on your big day. Go for beverages with your favorite spirit, or search for sippers that complement your wedding colors. Choose one or two as custom cocktails for your reception, or offer guests a variety of creative cocktails all weekend long. Remember to also offer an nonalcoholic, or "mocktail" option. No matter which cocktail (or cocktails!) you pick, make sure to give them a fun, inventive name. That's half the fun, isn't it?
Another great way to personalize your signature cocktail? Serve them with custom cocktail napkins or swizzle stick bearing clever turns of phrase, nods to the time of day best enjoyed, or your new monogram. Cheers!

Photo: Burcu Avsar
Magic Hour Cocktail
Kick off your wedding brunch with this Champagne cocktail, created by Tom Macy of Clover Club bar in Brooklyn, New York, which swaps the usual OJ for grapefruit juice and Lillet Rose.
Photo: Burcu Avsar
New York Sour
Here's a whiskey-based cocktail fit for East Coast brides and grooms, by Tom Macy of Clover Club bar in Brooklyn, New York.
Photo: Burcu Avsar
Clover Club
This frothy signature drink by Tom Macy of Clover Club bar in Brooklyn, New York, balances sweet (raspberry syrup) with sour (lemon juice).
Photo: Burcu Avsar
Sbagliato Rosa
If you like Campari, try this wedding cocktail made from a similar slightly bitter liqueur, Cappelletti, by Tom Macy of Cover Club bar in Brooklyn, New York.
Photo: Burcu Avsar
Port of Call
Mixed with gin, ruby port, lemon juice, cinnamon-bark syrup, and cranberry preserves, this signature drink is delicious after a meal or as a nightcap. Tom Macy of Clover Club bar in Brooklyn, New York, created the cocktail.
Photo: Trevor Dixon
Sophisticated Cocktails
We tasked master mixologist Nicolas O'Connor of Manhattan's Apotheke Lounge with crafting rosy cocktails that are irresistible to gourmands and beer guzzlers alike. From left: Fresh blueberries meet vodka and ginger in a 
. Though it also contains watermelon, our vodka   gets its ruby color from prickly cactus pear. A riff on the classic vodka fizz, the   combines strawberries, vodka, ginger, bitters, and egg whites, which create the concoction's frothy top.
Photo: Bryan Gardner
Rosemary-Citrus Punch
Skip a pricey open bar and let guests help themselves to this spiked punch served in a striking bowl instead.
Rose Cocktails
Anything white wine or Champagne can do, rose can do more colorfully. Just look at these summery sippers (from left): Rose plus Creme Yvette makes a 
. And sparkling rose pairs with creme de mure in a  , or with gin,  , and lemon juice in a twist on a  .
Watermelon Margarita
Fresh watermelon and a hint of orange zest makes this vibrant margarita sweet with a twist.
Pomegranate Caipiroska
A sprinkling of the fruit's juicy seeds adds bright flavor to vodka, lime, seltzer, and sugar.
Bourbon Fizz
The bold Kentucky spirit softens up when mixed with amaretto, OJ, club soda, and a dash of anise-flavored liqueur.
Starlight Royale
Introducing a delicious concoction of gin, lime juice, and Champagne topped off with a splash of grenadine for a pink glow (we dipped the rim in lime juice and fine sanding sugar for a 1-inch-wide band of sparkle).
Classic Champagne Cocktail
Classic and beautiful, this Champagne cocktail puts a twist on straight Champagne and is easy to multiply, making it the perfect signature drink for a cocktail hour or wedding reception.
Viennese Coffee Float
Delicious on its own or served with your wedding cake, dessert buffet, or the sweet treats served on your Viennese table, this Viennese coffee float will be talked about long after guests have taken their last sip.
White Russian
Try this decadently creamy White Russian that is sure to please anyone with a sweet tooth. It's perfect for a winter wedding.
Lavender Whiskey Sour
Homemade lavender syrup transforms this classic whiskey cocktail into a distinctive and memorable drink.
Lavender Champagne
Offered as an aperitif or for a toast, this aromatic drink evokes the romance of the South of France with each sparkling sip.
Iced Coffee Frappe with Cotton Candy
When this icy, foamy frappe is poured into glasses, it separates into layers that intensify in flavor from top to bottom. A cloud of cotton candy gives a jolt of sweetness when stirred into the drink. You or your caterer can buy cotton candy premade or use a machine to make it. These are ideal after dinner at warm-weather weddings; they'd also be stars at the cocktail hour, even without alcohol.
Cucumber-Mint Gimlet
Serve the ultimate country-club libation: gimlets. Swap out vodka and Rose's lime juice for cucumber gin, fresh lime, and simple syrup tinged with mint, and then serve with tea sandwiches. Polka-dot napkins in a shade that matches the drink pack a coordinating graphic punch.
Photo: Formula Z/S
Mulled Cranberry Cider
Greet guests arriving for a chilly-weather wedding with a warm cocktail, like this spiced cranberry drink fortified with port. A cinnamon stick is a flavorful stirrer.
Cherry-Blossom Tea and Pink Lemonade
Having a pink wedding? Or maybe even a cherry-blossom-themed one? Carry the color palette and the theme all the way to the bar with this pinkalicious cocktail.
Rose Punch
For this delicious and refreshing rose punch, use a big rose from Spain or South America, like Bodega Inurrieta's Mediodia Rosado from Navarra, Spain. Made from 100 percent garnacha grape, this wine has bold, ripe flavors of strawberries and raspberries, as well as heady aromas of rose petals, and makes for a wonderful base for practically any mixed drink, including our rose punch, concocted from sparkling lemonade, Chambord, raspberries, pineapple, and, of course, rose wine.
Pomegranate Champagne
In Greek mythology, the pomegranate represents the bond of marriage as well as fertility. What better symbol for your Champagne toast?
Eggnog Cocktail
Perfect for celebrating the season and complementing a soft color palette, this spiced drink in wintry white is a twist on traditional eggnog.
Blackberry Gin Fizz
With a burst of bright berry puree and just a tickle of effervescence, this warm-weather quencher — a bold update on the old-fashioned gin fizz — lets guests drink in the essence of summer.
Ginger Apple Cider with Brandy
A welcome offering on a brisk fall evening, this twist on mulled cider will spice up your party with its full flavor and enticing aroma.
Pear Melba Martini
Inspired by a classic dessert, this sunset-hued drink blends the flavor of autumn pears with fresh raspberries and a splash of vodka.
Sour Cherry Old-Fashioned
Decades ago, the cosmo, sidecar, and sloe-gin fizz ruled happy hour. Recall the romance with tumblers of cherried whiskey.
Grapefruit-and-Mint Mojito
Is anything more refreshing than a minty mojito? Yep — just add ruby-red grapefruit to the mix for a sweet-and-sour twist.
Grape-Elderflower Fizz
Concord grapes and deeply fragrant elderflower mingle in a vibrant drink worthy of celebration.
Photo: Annie Schlechter
Honeymoon Cocktail
The name of this classic drink makes it quite fitting for a wedding. A mix of apple brandy, Benedictine (an herb-and-spice-based spirit originally made by monks), and lemon juice, it's shaken over ice and served in martini glasses. Garnish with fruit leather cut into a crescent shape; serve with printed cocktail napkins or coasters.
Lemonade and Limeade
Carrying your colors through to the drinks and food is unexpected and elevates simple refreshments to wedding fare. A display set up either at the reception — or before it — lets guests help themselves. Mint limeade and pink lemonade in glass containers are identified with computer-printed labels, attached to ribbon with double-sided tape.
Frozen Ginger Lemon Drop
This refreshing drink is great for an outdoor summer wedding. And if your color palette is yellow, you'll not only have the perfect drink but it also will match your decor!
Rasmopolitan
This fruity cocktail combines raspberry with the traditional flavors of a cosmopolitan. Its beautiful color and delicious taste will have guests asking for more.
Frozen Vodka
A bottle of icy vodka makes a dramatic bar decoration when it's encased in a frozen layer of colorful flowers and fruit.
Red-Apple Sangria
Sangria originated in Spain, and it takes its name from the word sangre, which means "blood." It should be served as cold as possible. This wedding sangria is a twist on the original and is sure to be remembered by your guests.
Citrus Martini
Offer your guests a signature drink that takes its cue from the season. Made with citrus-flavored vodka and triple sec, these citrus martinis celebrate winter, when citrus fruits are at their peak — although their color and light flavor would make them refreshing in the summer, as well.
Photo: Charles Schiller
A Couple of Cocktails
These signature drinks dedicated to the bride and groom are a fun way to start off the cocktail hour. Serve the Golden Groom and Blushing Bride in highball and martini glasses.
Serve Two Drinks in Two Ways
Make two versions of each of your drinks. Seltzer can replace vodka in the nonalcoholic version.
Photo: Johnny Miller
Pear-Lemon Fizz
Give signature drinks proper fanfare by flagging them with colorful swizzle sticks. The flourishes are a breeze to make: With gardening shears, trim a wooden skewer so it is a few inches taller than the glass you'll put it in. Cut a 9-inch length of 15-millimeter grosgrain ribbon. Fold in half and make a loose knot. Slip knot over skewer and tighten. Notch ribbon ends.
Champagne Cocktail
For a contemporary twist on a classic libation, pour some bubbly into a stemless flute and garnish it with a single golden raspberry. Serve with a napkin that bears your married monogram in rich gold ink.
Sweet Pink and Red Drinks
Old-school drinks that fit into a blushing palette (from left): a 
, a  , and a  .
See more content from our blog!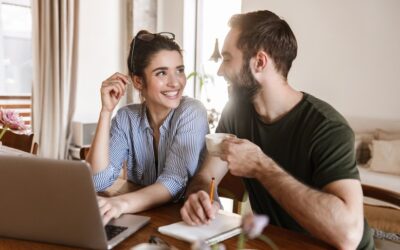 If you're stuck at a home for a while, you can make a big dent in your wedding planning checklist. Here's how.
Contact & Location
The Mansion on Main Street is a picturesque events venue wrapped in elegance and modern beauty. Situated amidst exquisitely manicured grounds, lush gardens and a large cascading waterfall in Voorhees, New Jersey, this breathtaking property is ideal for gatherings of any kind, including but not limited to weddings, corporate events and celebrations.