Vintage Wedding Songs for Your Big Day
As if planning a vintage wedding isn't enough stress as it is, finding the perfect vintage wedding songs also poses a great challenges especially if you and your significant other are big music fans.
But don't fret, vintage brides. We have the best songs from days past compiled to help you choose the ultimate vintage wedding songs soundtrack. We suggest you snuggle close to your honey as we take a trip down to memory lane.

1950s Vintage Wedding Songs
I Got You Babe – Sonny and Cher (1965)
Love Me Tender – Elvis Presley (1956)
The king, Elvis Presley, really croons this one out and it's a song most people know. It's super sweet and great for a tender moment between the bride and groom. It is a great vintage wedding song to walk down the aisle to. It also works well if you've hired a band or singer, because it's an easy song to cover.
1960s Vintage Wedding Song
 (1964)
This beautiful song is upbeat and classic Beatles style. It's a fantastic option for a vintage wedding reception song and is sure to strike a chord with most wedding guests.
1970s Vintage Wedding Songs​
You Are So Beautiful – Joe Cocker (1975)
This is a sweet song that would serve well for the first dance or even the father/daughter dance. It's touching and beautiful and is a song most people will know by heart, so it will go over well.
Let's Stay Together – Al Green (1972)
Another magic crooner, Al Green really belts this beautiful song out. It's a wonderful dance song for the reception and older guests will be taken back to a simpler time.
TIP: You can use these songs as ideas for more vintage music or choose one of these for a fantastic addition to your wedding playlist. Whatever you decide, we are sure that these songs will be a sure way to set your wedding guests hearts a-flutter.
We hope you have a blast blasting the hits of years ago at your wedding.
______
Source: Inspired Bride
See more content from our blog!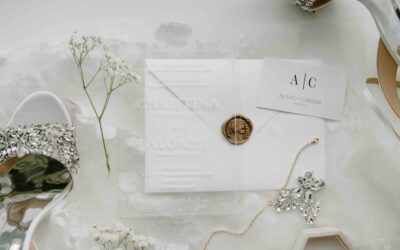 Yes, it is time to start thinking about your wedding invitations since 2024 is right around the corner and a new round of wedding seasons is coming soon. Brides might have the most options of wedding invitations ever in history, with all the different papers,...
Contact & Location
The Mansion on Main Street is a picturesque events venue wrapped in elegance and modern beauty. Situated amidst exquisitely manicured grounds, lush gardens and a large cascading waterfall in Voorhees, New Jersey, this breathtaking property is ideal for gatherings of any kind, including but not limited to weddings, corporate events and celebrations.