Upbeat Last Dance Wedding Songs
Want to wrap up your reception on a rousing upswing?
Here are 47 fantastic suggestions.
Yes, we all love Donna Summer, but we think couples need a few more options for selecting their last dance song other than the infamous "Last Dance." We've consulted with musical entertainers, from DJs to bandleaders, across the U.S. and here's what they suggest for an upbeat finale on your wedding day. Be it a standard, classic rock song, or country song, these top-it-off upbeat tunes can offer inspiration during your song selection process. (Note: Many of these pieces have been performed by other artists—we'hve chosen our favorite versions.)
Standards
1. "Buona Sera" (Louis Prima)
2. "Bye Bye Baby" (Marilyn Monroe)
3. "Come Fly With Me" (Frank Sinatra)
4. "Fly Me To The Moon" (Frank Sinatra)
5. "For Once In My Life" (Frank Sinatra)
6. "Goodnight My Love" (Jesse Belvin)
7. "Let's Do It, Let's Fall In Love" (Cole Porter)
8. "Let's Get Lost" (Frank Sinatra)
9. "Sentimental Journey" (Tommy Dorsey and His Orchestra)
10. "Sentimental Reasons" (Charlie Spivak)
11. "The Best Is Yet To Come" (Tony Bennett)
12. "The Lullaby of Broadway" (Frank Sinatra)
13. "The Tender Trap" (Frank Sinatra)
14. "There Is No Greater Love" (Ben Webster)
Classic Pop/Rock
15. "After Midnight" (Eric Clapton)
16. "Blinded By Love" (The Rolling Stones)
17. "Build Me Up Buttercup" (The Foundations)
18. "Don't Stop" (Fleetwood Mac)
19. "Everybody Needs Somebody to Love" (The Blues Brothers)
20. "Hello, Goodbye" (The Beatles)
21. "How Sweet It Is (To Be Loved By You)" (James Taylor)
22. "I'm Happy Just To Dance With You" (The Beatles)
23. "Kiss" (Prince)
24. "Kokomo" (The Beach Boys)
25. "Late in the Evening" (Paul Simon)
26. "Let's Go Crazy" (Prince)
27. "One Love" (Bob Marley)
28. "Pride And Joy" (Stevie Ray Vaughan)
29. "She Loves You" (The Beatles)
30. "Surfin' USA" (The Beach Boys)
31. "Sweet Caroline" (Neil Diamond)
32. "What I Like About You" (The Romantics)
33. "With A Little Help From My Friends" (The Beatles)
Classic R&B/Soul
34. "Ain't No Mountain High Enough" (Diana Ross and The Supremes)
35. "Ain't No Stoppin' Us Now" (McFadden & Whitehead)
36. "All Night Long" (Lionel Richie)
37. "Come And Get Your Love" (Bobby Fuller)
38. "I Second That Emotion" (Smokey Robinson & The Miracles)
39. "I'm Coming Out" (Diana Ross)
40. "Twist And Shout" (The Isley Brothers)
41. "You Gotta Be" (Des'ree)
42. "You Sexy Thing" (Hot Chocolate)
Pop/Rock/Contemporary
43. "Believe" (Cher)
44. "I'll Be There For You" (The Rembrandts)
45. "Thank You" (Alanis Morissette)
46. "Waiting For Tonight" (Jennifer Lopez)
Shows/Movies
47. "We Go Together" (John Travolta/Olivia Newton John, from the Grease Soundtrack)
_____
Featured image: Hyer Images
See more content from our blog!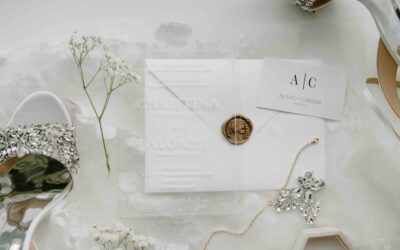 Yes, it is time to start thinking about your wedding invitations since 2024 is right around the corner and a new round of wedding seasons is coming soon. Brides might have the most options of wedding invitations ever in history, with all the different papers,...
Contact & Location
The Mansion on Main Street is a picturesque events venue wrapped in elegance and modern beauty. Situated amidst exquisitely manicured grounds, lush gardens and a large cascading waterfall in Voorhees, New Jersey, this breathtaking property is ideal for gatherings of any kind, including but not limited to weddings, corporate events and celebrations.