Top 10 Best Romantic Songs for Proposal
Top 10 Best Proposal Songs [Classic List]
Setting the tone for your marriage proposal can make all the difference to helping your loved one feel special as you ask them to spend their life with you. There are loads of romantic songs out there, so picking the right one for your marry me song can be hard. Let us help to inspire you with our pick of the 10 best proposal songs out there, tried and tested by lovers all over the world
1.

Perfect – Ed Sheeran

Dear Mr. Sheeran has graced us with bucket loads of potential marriage proposal songs, but if we had to pick one, it would definitely be 'Perfect'. From the lilting melodies to the meaning behind the words, it's just beautiful from start to finish and perfect for setting the mood.
2.

Marry you – Bruno Mars

It's a bit more upbeat than many of the best proposal songs, but does that mean it's not awesome? No. Marry you is a happy, fun and simple soundtrack to a proposal, without being too mushy or overly sappy.
3.

Make you feel my love – Adele

Simply one of the best songs of all time, let alone the best proposal songs, the haunting lyrics of Adele coupled with the ultra-romantic lyrics are sure to set any heart aflutter. The original purveyor of romantic songs, Bob Dylan, actually wrote the words, but we prefer Adele's dulcet vocals for your perfect marry me song.
4.

All of me – John Legend

If you've ever experienced the feeling of dizzying, overwhelming euphoria when you're with your lover, you'll feel an absolute affinity with the lyrics of this song. All your curves and all your edges, all your perfect imperfections… one of the most romantic love songs ever.
5.

Better together – Jack Johnson

Jack Johnson just oozes romance. His voice is like a bar of chocolate smothered in Champagne and topped with fillet steak. And when you add that to the words of this, one of the best proposal songs in history, we think you've got something really special.
6.

Truly madly deeply – Savage Garden

Do you want to stand with your loved one on a mountain? Do you want to bathe with them in the sea? This song really says it all and is a perfect choice of marriage proposal songs for you and your loved one to get all squishy to.
7.

Let's stay together – Al Green

Some things never need to be changed, and this 1972 Motown classic is still as relevant today as it was 40 years ago. A bit more upbeat, which is good if you're not so into gushing romantic songs, but still very meaningful and lovely to propose to.
8.

I swear – All-4-One

American R&B and pop group, All-4-One, are definitely best known for their hit single 'I swear'. It's a perfect encapsulation of love and adoration, describing so many happy relationships in perfect vocal harmony. An ideal marry me song if ever we heard one!
9.

I love you always forever – Donna Lewis

This is one of those songs you can both enjoy a bop or a slow dance to, perfectly merging the best of romantic love songs with upbeat pop fun. It's a good one to blend into the background rather than taking over the moment, and yet the lyrics say it all.
10.

Every little thing she does is magic – the Police

A true classic by the master of lyrics, this Police hit is an alternative choice of marriage proposal songs, simply highlighting how truly awesome your loved one really is. It's one you could have a little jiggle to, then surprise her with a drop to one knee at the slow part.
See more content from our blog!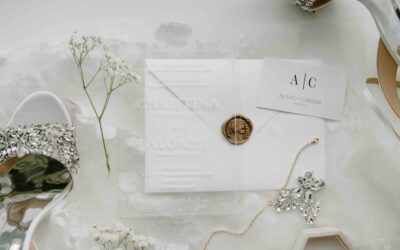 Yes, it is time to start thinking about your wedding invitations since 2024 is right around the corner and a new round of wedding seasons is coming soon. Brides might have the most options of wedding invitations ever in history, with all the different papers,...
Contact & Location
The Mansion on Main Street is a picturesque events venue wrapped in elegance and modern beauty. Situated amidst exquisitely manicured grounds, lush gardens and a large cascading waterfall in Voorhees, New Jersey, this breathtaking property is ideal for gatherings of any kind, including but not limited to weddings, corporate events and celebrations.