These Creative Gifts and Gestures Are the Best Ways to Say 'I Love You'
Some of these Valentine's Day ideas won't cost you a thing but will mean the world to your S.O.
It's almost Valentine's Day, and that probably means you're thinking about what gift you can give your significant other that truly expresses your love in the way they'll most appreciate. And that's not necessarily the same way you would, according to therapists.
"So many times, we're so worried about what we're getting or not getting in terms of love, yet we don't pay a lot of attention to what we're giving or not giving in terms of love," explains Lori Gottlieb, psychotherapist and author of Maybe You Should Talk to Someone. "It's really important to remember that your partner isn't you. And that how you want love expressed is going to be different from how your partner wants love expressed."
Around Valentine's Day, many couples end up fighting because of misplaced expectations. So what's the best way to say "I love you?" Some people respond well to grandiose displays (think the stuff of rom-coms), while others prefer a quiet but heartfelt moment in private. If your partner responds best to quality time and you come home with an expensive material gift but can't make time for a dinner date, both parties will end up feeling dissatisfied.
Of course, the best way to find out how your partner prefers to be loved is simply to ask. Gottlieb explains that some people think frank discussions like that are unromantic, but straightforward communication is really a sign of a healthy relationship. "Asking someone how they want to be loved is one of the most loving things you can do," she adds.
If the love languages don't quite fit for you, or you can't pinpoint just one of the five, think instead about turning toward your partner, says Gottman Institute marriage and family therapist Stacy Hubbard. If your partner feels like you're actively trying to communicate with them and consider their needs, that will make them feel loved and appreciated more than any fancy night out will.
"Think about what makes your partner feel like you're connecting with them," she explains. "Get to know your partner, ask open-ended questions, and get to know how they feel and receive love." As you get used to doing these things, you'll naturally learn their "love language" — or combination of love languages — over time.
Try the other three little words
Sure, you may have said the big L, but what's missing in many relationships is another sentiment of connection. "I think I think one of the things that's often overlooked is that sometimes the three words that they want to hear aren't 'I love you,' it's 'I understand you,'" Gottlieb explains. Sometimes, just listening to your partner without judgement or agenda is the best way to show you care.
You don't have to agree with them or even see the issue the same way, but resist the urge to share your perspective. Just sit back, listen, and let them share. That can be more meaningful than the most expensive gift or most carefully planned date night. "It's such a loving act to offer your understanding to somebody even if – and especially if – you don't agree with them," Gottlieb adds.
If your partner's love language is words of affirmation, you need to tell them how you feel. Take some time to think about what you really love about your partner rather than making broad, overarching statements that could apply to anyone. That will both reaffirm those qualities, and show how much you're paying attention to your partner.
"When you actually say what you admire and then share a story about a time they showed that, that's more meaningful," Gottlieb says. "Saying, 'I love you because I appreciate what a dedicated parent you are,' or 'I love you because of how thoughtful you are and how you volunteer at the charity center,' means more than just saying, 'I love you' period," she explains.
Here are some other ideas: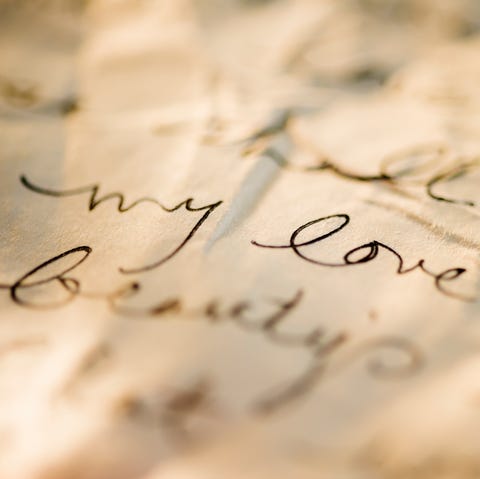 Write a Classic Love Letter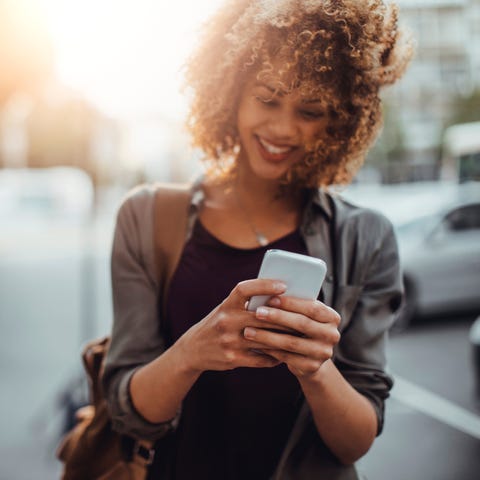 Send a 'You Mean the World to Me' Text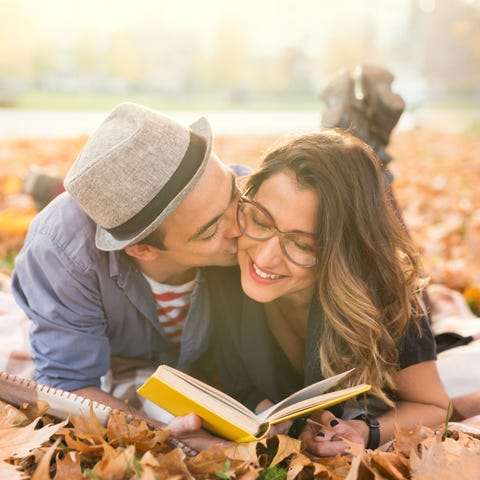 Read a Romantic Poem out Loud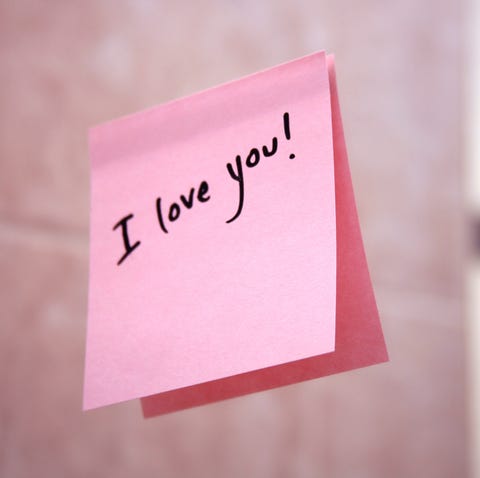 Leave a Cute Note in a Random Place
Surprising your partner with something special shows that you're thinking about them and that you listen to their interests, as long as your partner appreciates material things. And make sure you're thinking about what your partner actually wants. "People make assumptions that their partner wants what they want or that they want something that they read in a magazine or they saw on TV or whatever and think 'Oh, that looks good for Valentine's Day,'" Gottlieb explains. "And then they don't think, 'This is the person I'm with, is this going to feel good to that person?'"
Some people thrive on giving their partner room to do the activities that really bring them joy. It's all about anticipating their needs, and figuring out a small but thoughtful action — like washing the dishes or picking up the dry cleaning — that will help free up their time so that they can do something they enjoy.
Gottlieb emphasizes that the best expressions of love aren't grand, Instagram-worthy gestures. "There's so many ways in the course of a single day that you could show your love for somebody that are imperceptible to anybody outside of your relationship," she says.
Spend some quality time together
Sure you spend time with your partner (watching TV, going to the grocery store, or you know, sitting and staring at your phones side-by-side), but make an effort to offer up your undivided attention, so it will be clear that they're a priority. "We recommend that couples have a hopefully daily, if not weekly ritual of connection, where they really are looking forward to that connection," Hubbard explains. "Whether it's a walk after dinner or having coffee or tea in the morning, staying in touch is something meaningful."
If you've fallen out of tune with your partner, Hubbard likes the Gottman Institute's conversation cards app to spark a meaningful connection. "That's also a helpful way to get in the habit of asking each other open-ended questions," she adds.
Try one of these activities: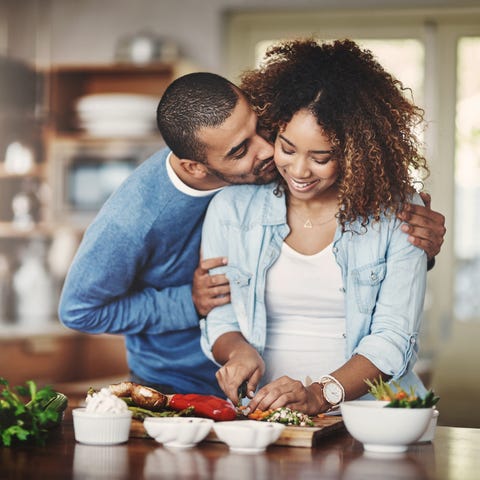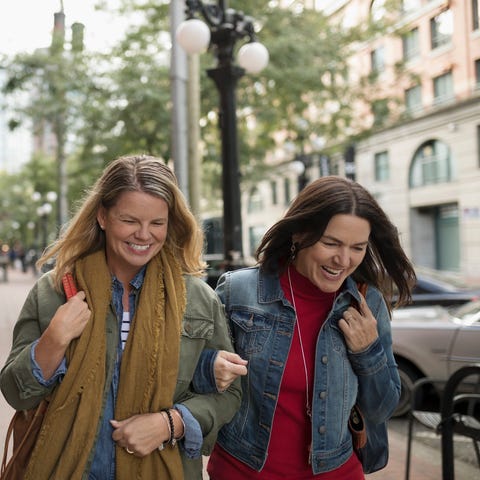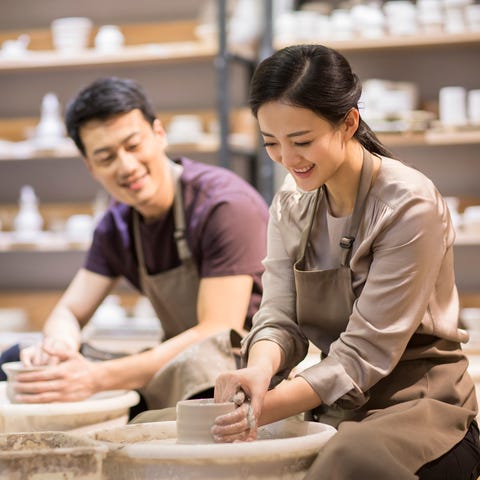 Take an Art or Music Class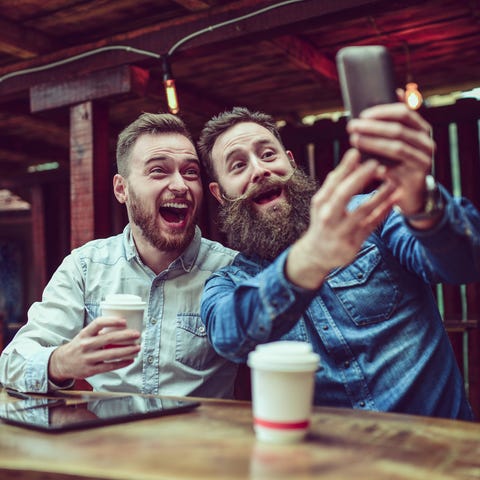 Physical touch can be key
To many, a partner's loving touch can make a world of a difference after a difficult day. If your significant other's love language is physical touch, this aspect of the relationship is at the top of their list. But while intimacy is important in any relationship, think outside the bedroom too. Things like holding your partner's hand, playing with their hair, giving them a light massage, or gentle kisses are all loving gestures they may appreciate.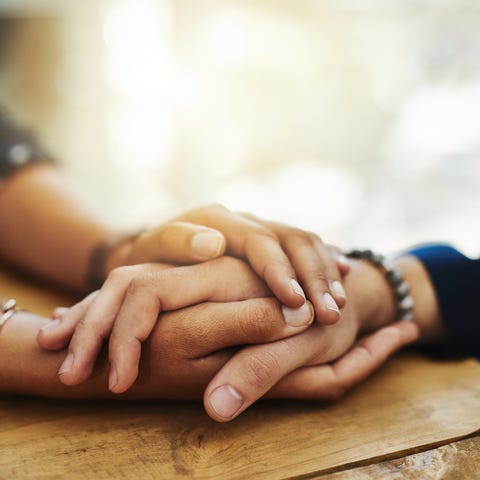 Make it a Point to Hold Hands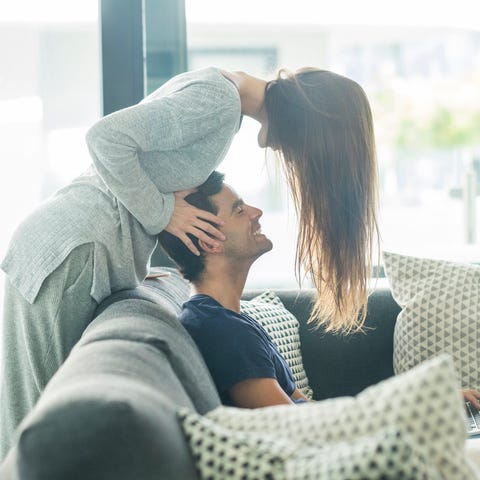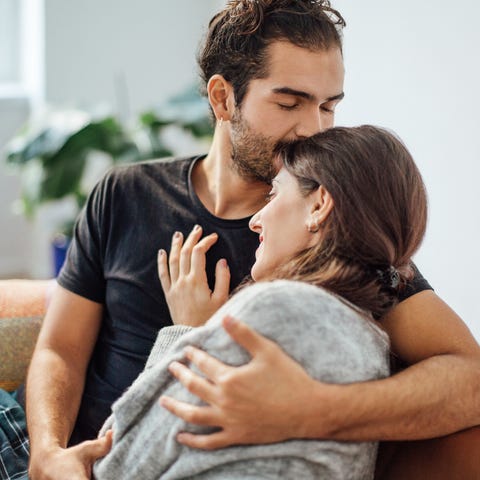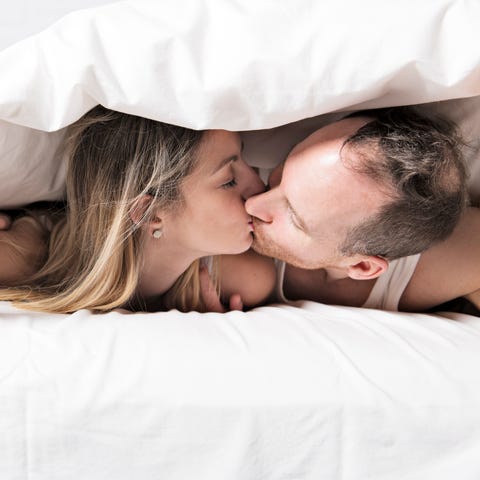 See more content from our blog!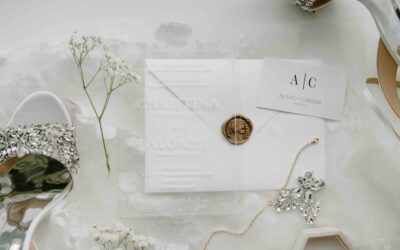 Yes, it is time to start thinking about your wedding invitations since 2024 is right around the corner and a new round of wedding seasons is coming soon. Brides might have the most options of wedding invitations ever in history, with all the different papers,...
Contact & Location
The Mansion on Main Street is a picturesque events venue wrapped in elegance and modern beauty. Situated amidst exquisitely manicured grounds, lush gardens and a large cascading waterfall in Voorhees, New Jersey, this breathtaking property is ideal for gatherings of any kind, including but not limited to weddings, corporate events and celebrations.