How to Create the Perfect Rehearsal Dinner Playlist
The right music sets the tone for this pre-wedding event.
The rehearsal dinner is an important pre-wedding event, as it brings close friends and family together right before your big day. To help set the celebratory mood, you'll want to create a great playlist that helps kick the revelry off. To help decipher what kind of tunes you'll want to put on your rehearsal dinner playlist, we spoke to seasoned wedding planners and an expert DJ for their best tips. With their suggestions, choosing the right music for your rehearsal dinner couldn't easier.
Select music that sets the right tone.
"We always suggest something that is exotic, worldly, and sets a mood, whether it be upbeat and lively for cocktails or sexy and jazzy for dinner," says Jesse Tombs of Alison Events Planning + Design. The purpose of music should be to set a mood for guests for the specific time of the event, she explains. "You'll also want to keep the tone of your dinner in mind when creating your playlist," Sabrina Zeile, DJ and owner of Supermoon DJs. For a fun and positive atmosphere, she recommends selecting upbeat music that's still low-key enough for guests to be able to hold a conversation.
Play songs that speak to your relationship.
"We tell our clients to make a playlist of songs or artists that help define their relationship," says Debbie Geller of Geller Events. Music is such a such a strong reminder of memories, she suggests, so any tunes that bring you back to a time you met, when you were dating, or that you have other happy connections with will be sure winners.
Include options from every decade.
"Since the rehearsal dinner is a family-focused affair, we suggest adding familiar sounds all generations will appreciate," Zeile says. Don't be afraid to add in modern selections as well, she advises, as long as there is one overall cohesive sound.
Make sure the songs work well as background music.
"Rehearsal dinners are typically more intimate with lots of conversation happening," says BillieJo Kunkler, an event planner with Michelle Leo Events. That's why she likes a rehearsal dinner playlists largely comprised of music without a lot of lyrics, as these songs won't compete with conversation.
See more content from our blog!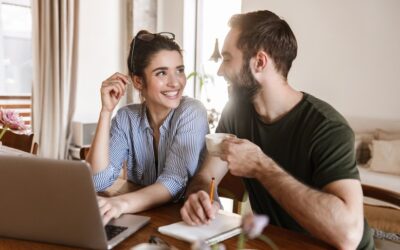 If you're stuck at a home for a while, you can make a big dent in your wedding planning checklist. Here's how.
Contact & Location
The Mansion on Main Street is a picturesque events venue wrapped in elegance and modern beauty. Situated amidst exquisitely manicured grounds, lush gardens and a large cascading waterfall in Voorhees, New Jersey, this breathtaking property is ideal for gatherings of any kind, including but not limited to weddings, corporate events and celebrations.