How to Create a Signature Cocktail for Wedding Showers or Weddings
Planning and executing a memorable shower or wedding reception is a big task. Today's host(ess)es are focused on creating unique, customized experiences for their guests. It's no surprise that the idea of a custom, signature cocktail is gaining so much popularity. It happens to be a great idea, and it doesn't have to be overwhelming or complicated. Here's how to make it happen.

Pick Your Poison
First up- just decide if you want to shape your cocktail around a color theme, a play on words, or even a favorite spirit. For example, maybe the bride-to-be loves champagne. If so, your signature drink should absolutely include champagne as a key ingredient.
Conversely, perhaps you're planning a downtown Manhattan bridal shower. In that event, perhaps a modern take on the classic "Manhattan" drink is in order. No obvious theme jumping out to you? Not to worry. Just focus on your color scheme and browse drinks that complement it!
Quite often you don't need to make major changes to an established mixed drink in order to make it your own. Swap orange juice for another citrus, perhaps grapefruit juice, in a traditional mimosa for a lighter, unique twist of a classic. Instead of feeling confused and burdened by trying to find a new recipe you love, consider it an adventure. Invite the bride, or party guest of honor, as well as other trusted organizers or guests over and make an evening of experimenting with different concoctions!
The Whole Nine
Just as you wouldn't walk down the aisle without a veil, your signature cocktail should be thought of as more than just a beverage, it needs to be an entire experience. Things like the perfect serving glasses or a customized cocktail napkin served with the signature cocktail take your drink from a beverage to a memorable part of your experience. Consider a unique garnish, glass ornament, or personalized imprint on the glass wear or cocktail napkins to complete the presentation of your signature cocktail.

Source: https://www.marthastewartweddings.com/620353/open-bar-planning-tips?slide=864847
Mock Trial
Finally, do try to remember that it's quite possible that not everyone at your event will want to partake in an alcoholic beverage. Even if the event is only open to those of drinking age, it's considered classy and considerate to offer an alcohol-free "mock-tail" version of your signature cocktail.
You'll want to keep this in mind when crafting your signature drink to ensure that you don't choose something that doesn't translate well to a virgin-drink. And don't cheapen the experience of the mock-tail. Make sure your bartenders know to serve it with the same garnish and personalized details that come with the other version of your drink.
Ready to start shopping for the perfect cocktail? In addition, here are ten recipes for signature cocktails that we just love!
Also, here are two more awesome lists of appetizing ideas to get you started. One from Martha Stewart, and the other from the experts over at The Knot.
___________
Source:
One Hope Wine
See more content from our blog!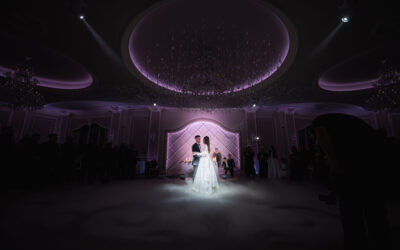 Your wedding guests will be of different generations: from grandparents to nephews and nieces to friends of your own age. That is why both wedding planning experts and modern couples agree that today's weddings should feature a good mix of new wedding songs (40% of your playlist) as well as the classics (60% of your wedding party playlist).
Contact & Location
The Mansion on Main Street is a picturesque events venue wrapped in elegance and modern beauty. Situated amidst exquisitely manicured grounds, lush gardens and a large cascading waterfall in Voorhees, New Jersey, this breathtaking property is ideal for gatherings of any kind, including but not limited to weddings, corporate events and celebrations.