Three Beautiful, Unexpected Ways to Work Dried Flowers Into Your Wedding
Exuberant dried-flower arrangements take wedding décor to heavenly new heights. The preserved botanicals come in many soft, gorgeous hues—from dusty pink to midnight blue—and don't need water to stay lush. That's what makes them an ideal addition to every element of your celebration. While we'll always love fresh flowers, dried blooms can breathe new life into everything from your bouquet and centerpieces to smaller details like your wedding invitations and even on your cake. Looking for unexpected—but beautiful—ways to highlight this variety of flowers? We have three ideas guaranteed to make a splash.
Love Is in the Air
Talk about a double-duty idea: The cloudburst seen above can hover overhead at your rehearsal dinner, then drift above the head table or bar the next day. This masterpiece of a centerpiece hangs from heavy-duty fishing line. A few loose fern tendrils make it extra-ethereal.
Pure Prairie
Dried sprigs of Italian ruscus and fluffy bunny tails are your "something blue" in this show-stopping bouquet. For a supernatural effect, style director Naomi deMañana added fresh 'Caffe Latte' roses, pale-yellow Japanese anemones, and a barely-there halo of explosion grass.
See more content from our blog!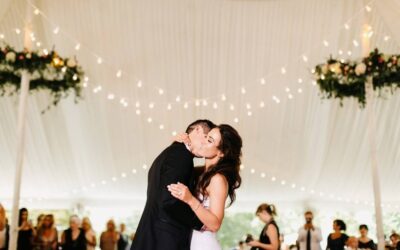 To give you some inspiration while you're making your musical selects for your big day, wedding planners shared, in their view, the best wedding song of all time. Check it now!
Contact & Location
The Mansion on Main Street is a picturesque events venue wrapped in elegance and modern beauty. Situated amidst exquisitely manicured grounds, lush gardens and a large cascading waterfall in Voorhees, New Jersey, this breathtaking property is ideal for gatherings of any kind, including but not limited to weddings, corporate events and celebrations.