9 Couples You Should Follow on Instagram for Major Honeymoon Inspiration
If you're
, there's a good chance that you've scrolled through your in search of inspiration. Instead of constantly refreshing the discover page, consider following couples who travel the world for a living instead. Believe it or not, for some full-time globe-trotting duos, the honeymoon (literally) never stops. Who better to turn to for all of your ?
Beyond documenting all of their trips on Instagram, these couples usually cull their
, sights, and attractions into curated travel guides. Since their careers involve country-hopping, there's a good chance they've visited and reported back on the places you're most interested in. Just starting out? Use their gorgeous Instagram grids as a jumping off point to choose  on your first trip as newlyweds. These fantasy feeds will help you find a destination that checks all of your boxes, but we warned that they'll likely also leave you feeling just a little #jealous along the way.
Admittedly, these accounts make it hard to choose just one place. Take a page out of these couples' passports and
 along the way. If their accounts end up giving you the travel bug, hit the follow button for future . After all, your honeymoon isn't the only you'll ever take!
@HOWFARFROMHOME
In 2015, Johannesburg natives Chanel and Stevo quit their day jobs and launched
to document their world travels. Since then they've hiked through Iceland, explored the desserts of Peru, and —and that's not even the half of it. Next up for the couple? Croatia, and then on to .
@THEPLANETD
Deb and Dave of
have been and have spent the last eight as professional travelers. What began as a seven-month-long trip through South East Asia turned into a joint-obsession for . Today, the couple has explored over 100 countries across all seven continents, and plan on hitting Bhutan, in the Himalayas, next.
@BRUISEDPASSPORTS
Savi and Vid, the dynamic duo behind
, have visited 70 countries, 800 cities, and counting. , the couple began travelling together 10 years ago, and have since posted the , New Zealand, and Africa. Stay tuned for the duo's upcoming trips to Canada and Réunion Island, France.
@FINDUSLOST
Selena and Jacob of
have spent the last year exploring Greece, the Netherlands, the Dominican Republic, and more. to follow in their trips' footsteps, their love story might—the pair got engaged the day after they began traveling and tied the knot in September. Their entire life may be a honeymoon, but they plan on spending their first months as newlyweds in New York and Mexico.
@NODESTINATIONS
California natives Danika and Chris sold all of their possessions and rented out their San Francisco home to fund their adventures, which they've documented on
. Since 2014, they've , trekked through rain forests in Malaysia, and hiked Iceland's glaciers—and have no plans to stop. They're off to Denmark and Sweden next.
@ROAMAROO
The husband and wife team behind
ventured out to redefine the American Dream in 2015, and have , ever since. In the past year alone, they've explored Positano, Italy, Santorini, Greece, Aruba, and more. They recently added the Northeastern U.S. and Mexico to their bucket lists.
@GETTINGSTAMPED
Hannah and Adam worked the corporate grind for seven years before they quit to start
. They've visited over 66 countries since 2013, including Austria, Belize, Botswana, and Cambodia, and have and Mexico on the horizon.
@SALTINOURHAIR
Originally from the Netherlands, Hannah and Nick turned their passion for the world, photography, and culture into the Instagram account 
. They haven't been globetrotters for long, but they've already for Turkey, Bali, and Sri Lanka (among others!). Keep an eye out for their to taking Myanmar, in Southeast Asia, which is next on the list.
@IDLETHEORYBUS
Kit and J.R. aren't jetsetters—they're bus-setters. Together, they travel, live, and work on the road full-time, documenting every part of their adventure on
. The two have , taking jobs along the way to support their lifestyle. The couple (and their bus!) are headed to Washington State next.
______
Source: By Brooke Porter Katz to Martha Stewart Weddings 
Featured image: Tim Mckenna
See more content from our blog!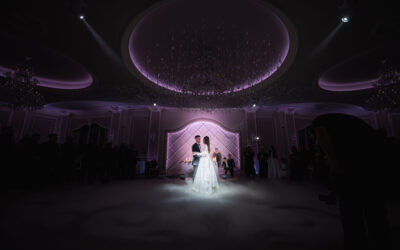 Your wedding guests will be of different generations: from grandparents to nephews and nieces to friends of your own age. That is why both wedding planning experts and modern couples agree that today's weddings should feature a good mix of new wedding songs (40% of your playlist) as well as the classics (60% of your wedding party playlist).
Contact & Location
The Mansion on Main Street is a picturesque events venue wrapped in elegance and modern beauty. Situated amidst exquisitely manicured grounds, lush gardens and a large cascading waterfall in Voorhees, New Jersey, this breathtaking property is ideal for gatherings of any kind, including but not limited to weddings, corporate events and celebrations.