12 Tried and True Wedding Color Schemes, According to Wedding Planners
Experts say that these colors never go out of style.
Choosing a color scheme for your wedding is no small task—not only does this planning element help to set the tone for the entire day, but it will also inform many other decoration decisions that you make during the planning process. Alicia Mae of ILE Events notes that so much of the atmosphere of a wedding is impacted by the color scheme. "Colors can change the mood and emotion of an environment; with that in mind, inspiration can come from how you want your guests to feel. For example, warm colors—like shades of nude with cream and burgundy—can have your guest feel the romance when they step into the venue."
Mae goes on to explain that aside from the atmosphere, myriad aspects of the décor will come together when you have a color scheme in place: "When thinking of the items to consider the color story to incorporate do not forget the stationery, flowers, linens, chairs, the venue's interiors, and the wardrobe of yourself and the wedding party; all of these items should be considered in how [all the wedding elements] complement each other."
According to Heather Lowenthal of Posh Parties, what it really comes down to is choosing a color combination that makes you happy. "Choose a scheme that you will always look back on and be happy you chose," she says. If lots of colors are your vibe, explains Lowenthal, don't be afraid to lean into that! On the other hand, for those unsure of what direction to go in, she recommends focusing on neutrals. "If you can't commit to a color or want to keep it classic, then neutrals are a perfect way to go."
Ready for some colorful inspiration? Here, we highlight 12 of the most tried-and-true color schemes that planners turn to year after year.
01 of 12
White With Greenery
A white or off-white color scheme is the perfect backdrop for lush greenery, as seen here in this white, draped tented space accented by hanging greenery installations and a stunning green-and-white floral table runner.
02 of 12
All-White
An all-white wedding is so timeless—there's something both fresh and classic about this monochrome color scheme. Couples can choose to use one or two hues of white, or get creative with varying shades of white and off-white. We love the way these white floral centerpieces create texture alongside the white porcelain and white candles in this reception setup.
03 of 12
Subtle Neutrals
Neutrals are beautiful, subtle, and very easy to combine into so many elements of your wedding décor. Just look at how stunning these wooden ceremony seats look with mixed hues of off-white, grey, and heather.
04 of 12
Pale Pinks
When it comes to the best delicate, subtle color schemes that never go out of style, pale pink paired with neutral tones takes the cake. We love the way these lush flowers in varying hues of pale pink look paired with pale grey linens and darker grey accent candles.
05 of 12
Jewel Tones
Whether you opt for subtle, muted jewel tones or bold hues as seen in this stunning invitation suite, there are so many options to incorporate these gemstone-inspired colors.
06 of 12
Black and White
Especially if you're having a formal or black-tie wedding, a simple yet elegant black and white wedding is so chic, and will never go out of style. You can choose to emphasize either color—like the way that this couple chose to use delicate black accents against a white table setting.
07 of 12
Earth Tones
Whether you're having a desert wedding or hoping to bring earth tones indoors for your celebration, this color scheme mixes neutrals and stunning hues found in nature into a cohesive look that will never go out of style (just like Mother Earth).
08 of 12
Rich Autumnal Hues
If you're planning a fall wedding, looking for rich, autumnal colors—often inspired by ambers, oranges, yellows, and reds reflected in the changing foliage—will always be a winning color scheme that can thread throughout all elements from the bridal party outfits to the flowers and the table settings.
09 of 12
Pink and White
Is there anything more timeless and romantic than pink and white? Fresh pink flowers and accents throughout the wedding paired with the bride's gown and touches of white is so elegant. It always will be!
10 of 12
Navy Blue
Simple and stunning is the name of the game with a navy blue wedding scheme—and it's especially fitting for summertime, waterfront, or nautical weddings. We love the way this bride outfitted her wedding party in a bold navy hue that looks so elegant when photographed next to her white dress and bouquet!
11 of 12
Sage Green
Whether it's accented against other colors or featured as the main hue throughout the wedding, sage green is a beautiful color to use for both indoor and outdoor weddings. We love the way this couple used eucalyptus and sage green place settings as the focal point of the reception table setup.
12 of 12
Pale Pink and Green
Pale pink with green accents (which can come in the form of greenery, succulents, or cacti!) is a timeless color combo that provides a warm atmosphere with a dose of freshness.
_________
Source
Brides.com
https://www.brides.com/best-wedding-color-schemes-advice-7112897
See more content from our blog!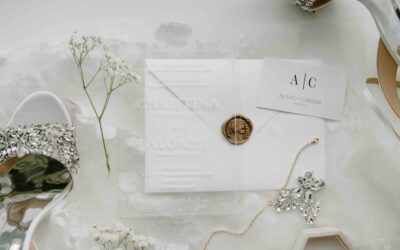 Yes, it is time to start thinking about your wedding invitations since 2024 is right around the corner and a new round of wedding seasons is coming soon. Brides might have the most options of wedding invitations ever in history, with all the different papers,...
Contact & Location
The Mansion on Main Street is a picturesque events venue wrapped in elegance and modern beauty. Situated amidst exquisitely manicured grounds, lush gardens and a large cascading waterfall in Voorhees, New Jersey, this breathtaking property is ideal for gatherings of any kind, including but not limited to weddings, corporate events and celebrations.