10 Less Traveled Destinations You Probably Didn't Know Existed
With the dramatic increase in global travel, seasoned travelers are searching for less traveled destinations to visit in 2019. We have traveled to the major cities around the world from Paris to Rome, London to Budapest, Istanbul to Prague, and so on…but more and more, we are thirsting for less traveled destinations that are off the beaten path and less touristy. Of all the less-traveled destinations we have visited around the world, these are 10 of our favorites.
Liechtenstein
The beautiful mountainous Principality of Liechtenstein is one of the smallest and most wealthy nations in the world. Liechtenstein sits in the cleavage of the mountains between Switzerland and Austria. It is the perfect destination to visit year-round. Spring and summer create a feeling of the Sound of Music that is great for hiking, swimming, and general outdoors activities and fall and winter bode a winter wonderland that is perfect for skiing and snowboarding. At the very least, plan a day trip to Liechtenstein if you're visiting Switzerland or Austria!
Vinales, Cuba
Ever wonder where Cuban cigars come from? They come from this tiny village in the northwest of Cuba that has a population that barely eclipses 27,000 people! Vinales is one of the most unique destinations we have ever visited and is certainly less traveled than Havana or other major Caribbean destinations.
Cottesloe, Australia
Most travelers who visit Australia stay on the east coast and never explore Western Australia. We are WAY out here. Australia is essentially the same size as the continental US but with only half a dozen major cities and a population of a mere 25 million. Perth is the only major city on the west coast and Cottesloe is the beach oasis just outside Perth that we now call home. The population of Cott is barely 6,000 people! It is not only less traveled, but it is also less lived (if that's a phrase). Sydney, Melbourne, Brisbane, etc. receive heaps of tourists every year, but Perth and the surrounding beaches of WA receive a fraction. WA has, undisputedly, some of the best beaches in the world, yet travelers opt for the east coast more often than not.
Rangiroa, French Polynesia
Bora Bora, Tahiti, and perhaps Mo'orea are the gems of French Polynesia that receive a good percentage of the tourists that visit the gorgeous archipelago. Rangiroa is a VERY small island a couple of hours flight from Tahiti and is barely visible on a map. Surprisingly, however, Rangiroa is one of the largest atolls in the world with gorgeous diving, snorkeling, etc. It is exactly what one thinks of when conjuring ideas of a tropical island paradise.
Kuang Si Falls, Laos
Off the beaten path in Southeast Asia lies the nation of Laos. Other than the collateral damage incurred by the nation during the Vietnam War, few travelers have any knowledge of the country. It is small, ancient in so many ways, and beautiful in so many others. There is a little oasis just outside of Luang Prabang called Kuang Si Falls. There is a village there and a series of waterfalls, pools, etc. It literally looks like Heaven.
Gozo, Malta
Just south of Sicily and not far from the coast of Africa sits the island chain of Malta. The Maltese have a unique culture, language, and diet. Their rocky islands are awesome for adventurers but do not see a ton of tourism in comparison to the other Mediterranean islands. Of the 3 major islands, Gozo is the most beautiful boasting arches, natural pools, salt flats, and unique landscapes. It is the perfect place to swim, hike, cycle, rock climb, etc.
Plitvice Lakes, Croatia
4 years after we visited Plitvice Lakes and we still claim that it is the most beautiful national park on the face of the earth. Period. It literally looks like fucking Pandora from Avatar, yet most people who visit Croatia seem to only flock to Split and Dubrovnik. Plan to spend AT LEAST a full day in Plitvice so you can hike around, row a boat, and explore the almost 100 waterfalls and 16 cascading lakes throughout the park.
Antelope Canyon, Arizona
Heaps of travelers visit the Grand Canyon, but few visit the unassuming Antelope Canyon. Above ground, you could walk by Antelope Canyon and EASILY miss it. In the crevices below the ground lies one of the most gorgeous places we have ever seen. The rocks through the canyon are easily in the top few most unique natural wonders we have experienced while traveling together. If you're traveling in the southwest US, its a great road trip destination to tack onto a trip to the Grand Canyon or Horseshoe Bend.
See more content from our blog!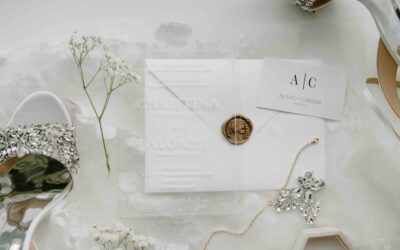 Yes, it is time to start thinking about your wedding invitations since 2024 is right around the corner and a new round of wedding seasons is coming soon. Brides might have the most options of wedding invitations ever in history, with all the different papers,...
Contact & Location
The Mansion on Main Street is a picturesque events venue wrapped in elegance and modern beauty. Situated amidst exquisitely manicured grounds, lush gardens and a large cascading waterfall in Voorhees, New Jersey, this breathtaking property is ideal for gatherings of any kind, including but not limited to weddings, corporate events and celebrations.